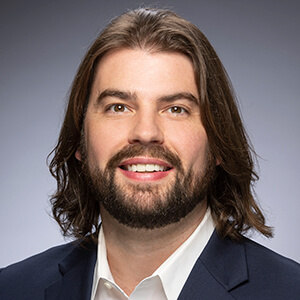 Cody Coppotelli
Director of Investments
Cody Coppotelli is the director of investments at Lumina Foundation, an independent, private foundation in Indianapolis that is committed to making opportunities for learning beyond high school available to all. In that role, he leads internal diligence efforts in documentation and approval facilitation, and investment reporting. Coppotelli also directs the foundation's portfolio management and leads the evaluation of investment strategies designed to foster greater equity.
Prior to joining Lumina in 2011, he worked as a portfolio analyst at an investment management firm in Indianapolis, where he focused on due diligence and portfolio management for high-net-worth individuals and Indianapolis-area foundations and endowments.
He holds a bachelor's degree in business economics and public policy from Indiana University and earned his Chartered Alternative Investments Analyst (CAIA) charter in 2013.
He serves on the board for The Children's Bureau, an Indianapolis nonprofit that serves abused and neglected children and their families throughout the state. He also serves on the investment committee for The Children's Bureau Foundation and is a member of the organization's Young Professionals Advisory Board.