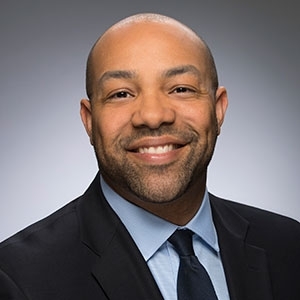 STRATEGIC IMPACT AND RESEARCH OFFICER
Amia Foston, Ph.D.
Amia Foston is a strategic impact and research officer at Lumina Foundation where he uses state and national data and data systems to help inform our work and the nation's progress toward Lumina's goal.
He is an experienced higher education professional, but has also worked in public finance, community development and applied research. Prior to joining Lumina, Amia worked as the assistant director of institutional research and assessment at Butler University. Before Butler, he conducted education and workforce research at the Indiana Business Research Center.
Amia earned his undergraduate degree in electrical engineering and an MBA in finance from Howard University. He also holds a master's degree in urban planning from NYU's Wagner Graduate School of Public Service. His enduring interest in institutional change led him to earn his Ph.D. in sociology from Indiana University—Bloomington with a double minor in strategic management & organizational theory and higher education administration.
Amia lives in Indianapolis with his wife René.