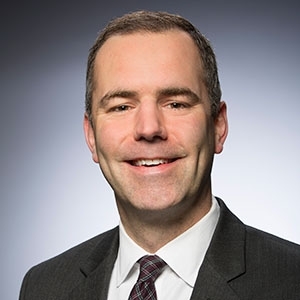 STRATEGY OFFICER
Chad Ahren, Ph.D.
Chad Ahren is a strategy officer at Lumina Foundation where he leads work to deploy new institutional strategies for improving postsecondary attainment, especially for African-American, Hispanic, and American Indian learners.
Chad's previous work at colleges and universities informs his contributions to Lumina's goal. He has served as director of the office of student involvement at Indiana University-Purdue University of Indianapolis, director of student conduct at Rhodes College, client services coordinator at the National Survey of Student Engagement, and director of student activities, leadership development, and Greek life at Westminster College. He continues to teach courses in leadership and ethics.
Chad holds a Ph.D. in higher education and student affairs from Indiana University, an M.S. in college student personnel administration from Canisius College, and a B.A. in philosophy from Hiram College.
Chad's research and writing interests have included assessment, student engagement, faculty and student affairs culture in higher education, and how student culture informs behavior and decision making.
Chad lives in downtown Indianapolis with his wife, Beth, their two daughters, Avery and Lorelei, and their dogs, Daisy and Zero. He also cares for his pet turtle, Ernie, who has been with him since 1988. In his resulting precious free time, Chad enjoys spending time with his family and friends, running, and home improvement.