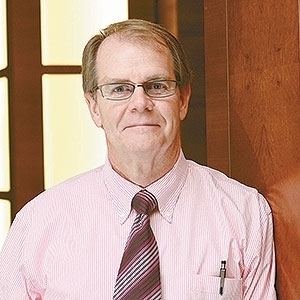 VICE PRESIDENT AND CHIEF FINANCIAL OFFICER
J. David Maas
J. David Maas has been a financial executive for more than 25 years, holding key positions in for-profit and nonprofit businesses. Before joining Lumina Foundation in 2000, he served as senior vice president and treasurer of USA Group. Among other duties, Maas was responsible for USA Group's investment strategy and financial needs.
Maas began his professional career as manager of the Department of Audit in the Warren Township Assessor's Office in Indianapolis. He later became senior accountant for M.S. Cassen & Company, CPAs, in Indianapolis.
He entered the specialized world of student loans when he became vice president of Indiana Secondary Market for Education Loans. In charge of the Accounting and Finance Division of this state-authorized secondary market, he was responsible for all accounting-related activities. He joined USA Group in 1986.
Maas holds two degrees from Indiana University: a bachelor's in accounting and an MBA in management information systems. He earned his Certified Public Accountant designation in 1980.
Maas has been active in professional and civic affairs. He is a member of the American Institute of Certified Public Accountants and the Indiana CPA Society. He is a board member and past treasurer of the Family Services Association of Indianapolis. He serves as a Board member and Treasurer of the Indiana Grantmakers Alliance. He also serves on the Board of DeVeau's School of Gymnastics Booster Club. In 2010, Maas was a finalist for CFO of the Year through The Indianapolis Business Journal.