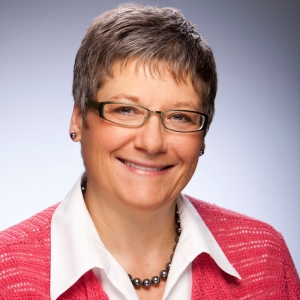 EXECUTIVE ASSISTANT AND BOARD RELATIONS OFFICER
Lori B. Drzal
Lori B. Drzal is the executive assistant and board relations officer in the office of the president at Lumina Foundation, the nation's largest private foundation committed solely to enrolling and graduating more students from college. She provides administrative support to the president and CEO, chief of staff and the board of directors in operating the Foundation's $1.3 billion endowment.
Lori's professional career spans over 30 years of support to various leaders and professionals. She understands the importance of thinking like the leaders she supports which has helped her to advance her professional career. She also values and understands the role of the implementers in an organization and what they bring to the table related to the organization's success. She remains steadfast in her goal to assist all her colleagues in being successful in their endeavors.
Before joining Lumina Foundation in 2008, Lori served as the executive assistant to the president and CEO of Steak 'n Shake, a popular restaurant chain located in the Midwest. She served as a member of the president's executive team to help advance the goal and mission of Steak 'n Shake. Prior to her time at Steak 'n Shake, Lori served in support roles in fields that include education, marketing, fundraising, insurance and healthcare. She is no stranger to the diverse details and resources needed to advance her professional career in any field.
Lori's accomplishments are numerous but several accomplishments stand out. In her role at Boulder Community Hospital as a Certified Medical Staff Coordinator, she was instrumental in crafting a credentials manual in collaboration with the medical staff leaders of the hospital. She was also applauded for her efforts by the Colorado Medical Licensing Board in developing a successful model for passing JACHO certifications related to credentialing physicians. She has coordinated large employee events such as the 20th anniversary celebration of the St. Vincent's Stress Center and the 2005 employee recognition event at Steak 'n Shake. In her role at Lumina she facilitated the successful implementation of a board portal for board governance documents and streamlining the preparation of board meeting materials.
Lori's educational background has served her well in helping to advance her profession. While working at Hillsborough Community College in Tampa, Florida for the director of governmental relations and development, she was able to acquire two associate degrees that focused on office management. She continued with her education by pursuing a bachelor's degree in business administration while employed at Boulder Community Hospital in Boulder, Colorado. She also received national certification as a Certified Medical Staff Coordinator.
Lori's board service consists of board membership on the National Association of Medical Staff Services (NAMSS), Colorado Chapter and also as a board member on the Executive Women International, Indianapolis Chapter. While at Steak 'n Shake, Lori was asked to serve as a founding member of the Associate Emergency Foundation Board, which is still a valuable resource for associates in need at Steak 'n Shake.