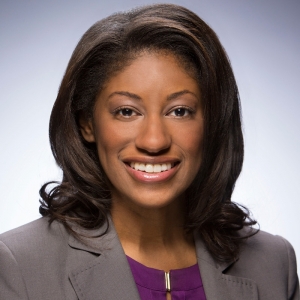 STRATEGY DIRECTOR FOR FINANCE AND FEDERAL POLICY
Zakiya Smith
Zakiya Smith is a strategy director at Lumina, where she leads the work of the Foundation to examine postsecondary finance to make education more affordable and to inform federal policy on a broad variety of issues relevant to the Foundation.
Prior to her work in philanthropy, Dr. Smith served as a senior advisor for education at the White House Domestic Policy Council, where she was tasked with developing, informing, and promoting President Obama's higher education policy. She also served in the Obama administration as a senior adviser at the U. S. Department of Education, where she developed programmatic, policy and budget solutions to respond to pressing challenges in college access, affordability, and completion.
While at the advisory committee on student financial assistance, Dr. Smith authored reports on college access programs, community colleges, and on the ability of low- and moderate- income families to afford college. Earlier in her career, she worked directly with students in various capacities across the k-12 system, and her goal is to always bring those insights to her current work. She also worked on staff in various capacities for Teach For America, helping to train new teachers, and for the federal GEAR UP program in East Boston, Massachusetts, providing college preparation and financial aid information to high school students. She was introduced to federal policy as an intern on Capitol Hill with the Congressional Black Caucus Foundation, working for her former hometown congresswoman.
Dr. Smith has been featured on C-SPAN and Fox Business News as well as profiled in the Chronicle of Higher Education, Forbes Magazine, and Diverse Issues in Higher Education and serves on the board of directors for the National Association for College Admission Counseling (NACAC).
Dr. Smith holds a bachelor's degree in political science and secondary education from Vanderbilt University, a master's degree in education policy and management from the Harvard Graduate School of Education, and holds a doctorate in higher education management from the University of Pennsylvania.