---
Many college students are older than 25, and most are balancing school with work and families.


---


---


---
Nearly half of first-year students live at or below poverty, making finances a huge concern.
---
A growing number of today's students are students of color.
---
STUDENTS OF COLOR ARE ESPECIALLY LIKELY TO BE BALANCING PARENTING AND COLLEGE: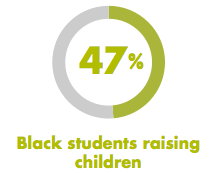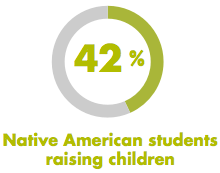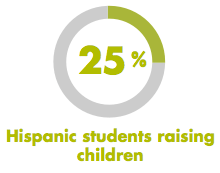 ---
Few of today's students study or live full-time at flagship, four-year campuses.



Today's students: older, more diverse, working, raising families and often struggling. Share the facts. #TodaysStudent