"BE QUICK, BUT DON'T HURRY."
That bit of seemingly contradictory wisdom, offered decades ago by legendary coach John Wooden, still resonates far beyond the basketball court.
At its core, it is a plea for thoughtful action — for movement that is swift, but not sloppy … activity that combines pace with purpose.
Negotiating that tricky territory — balancing the dual imperatives of quickness and quality — is a common challenge. And it's a challenge that is particularly evident and especially important in higher education. Simply put, the system needs to "be quick" about producing many more college graduates, but without "hurrying" or cutting corners as we educate them.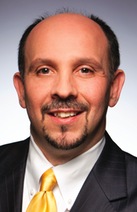 Labor economists and other experts are united — and increasingly vocal — in calling for urgent action to increase college attainment. Social scientists point to the enormous societal and cultural benefits that flow from college attainment, particularly among growing populations of those who are traditionally underserved in higher education: students of color, low-income students, first-generation students and adults.
Employers point to a large and growing "skills gap," saying thousands of jobs are already going unfilled because applicants lack the skills and knowledge they need. Forecasters say that, by the end of this decade, two-thirds of all jobs will require some form of high-quality postsecondary credential such as a degree or certificate.
Clearly, we can't wait to address this problem, and we can't properly address it by taking a traditional, business-as-usual approach. The higher education system — and those who have a stake in the success of that system (which is to say, all of us) — must embrace a change agenda, and we must do so now.
We must find innovative ways to help millions more students — all types of students, from all backgrounds, in all life situations — earn college credentials more quickly and more affordably. Just as important: We must make sure that those credentials are genuinely valuable, that they point directly to rigorous and relevant learning, that they represent the knowledge and skills that graduates need to thrive — in their careers and their lives.
In short, we need to move rapidly but wisely, with pace and purpose. This issue of Lumina Foundation Focus throws the spotlight on three innovative programs that are doing just that — accelerated courses of study that are helping students earn highly valuable associate degrees more quickly than ever before.
In this Focus, you'll read about:
Pathways in Technology Early College High School (P-TECH) in Brooklyn, N.Y. In P-TECH, students begin in ninth grade and — thanks to peer learning and other innovations, including ongoing mentorship from professionals at IBM Corp. — earn both a high school diploma and an associate degree in as little as four years.
The Associate Accelerated Program (ASAP) at Ivy Tech Community College in Indianapolis. ASAP, which will soon expand to all Ivy Tech campuses in Indiana, uses block scheduling and an intensive approach to help at-risk students earn "two-year" degrees in just 11 months.
The Accelerated Higher Education Associate Degree (AHEAD) program at Pellissippi State Community College in Knoxville, Tenn. AHEAD features compressed, sequenced courses and extensive, cohort-based peer support — all to enable full-time, working adults to be full-time students as well.
The three programs featured in this issue of Focus don't tell the whole story, of course. The drive to increase college attainment is gaining speed and traction in institutions all across the nation — as it must.
Still, it's our hope that these few examples will contribute to that acceleration in a thoughtful and meaningful way.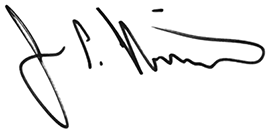 Jamie P. Merisotis
President and CEO