CHARLOTTE, N.C.—Chris Mulford was deployed to Jordan and Kuwait with the North Carolina Army National Guard when he decided he needed to plan for the future.
An aviation electrician, he spent his days maintaining the Apache helicopters used to support missions into Iraq. That's when he began to realize the skills and knowledge he had acquired in the military wouldn't easily transfer to the civilian economy and air fleet.
"While I was working on aircraft overseas as an aviation technician, I didn't feel like there was much upward mobility. It wasn't career-worthy," he said.
"I wanted something more for my future."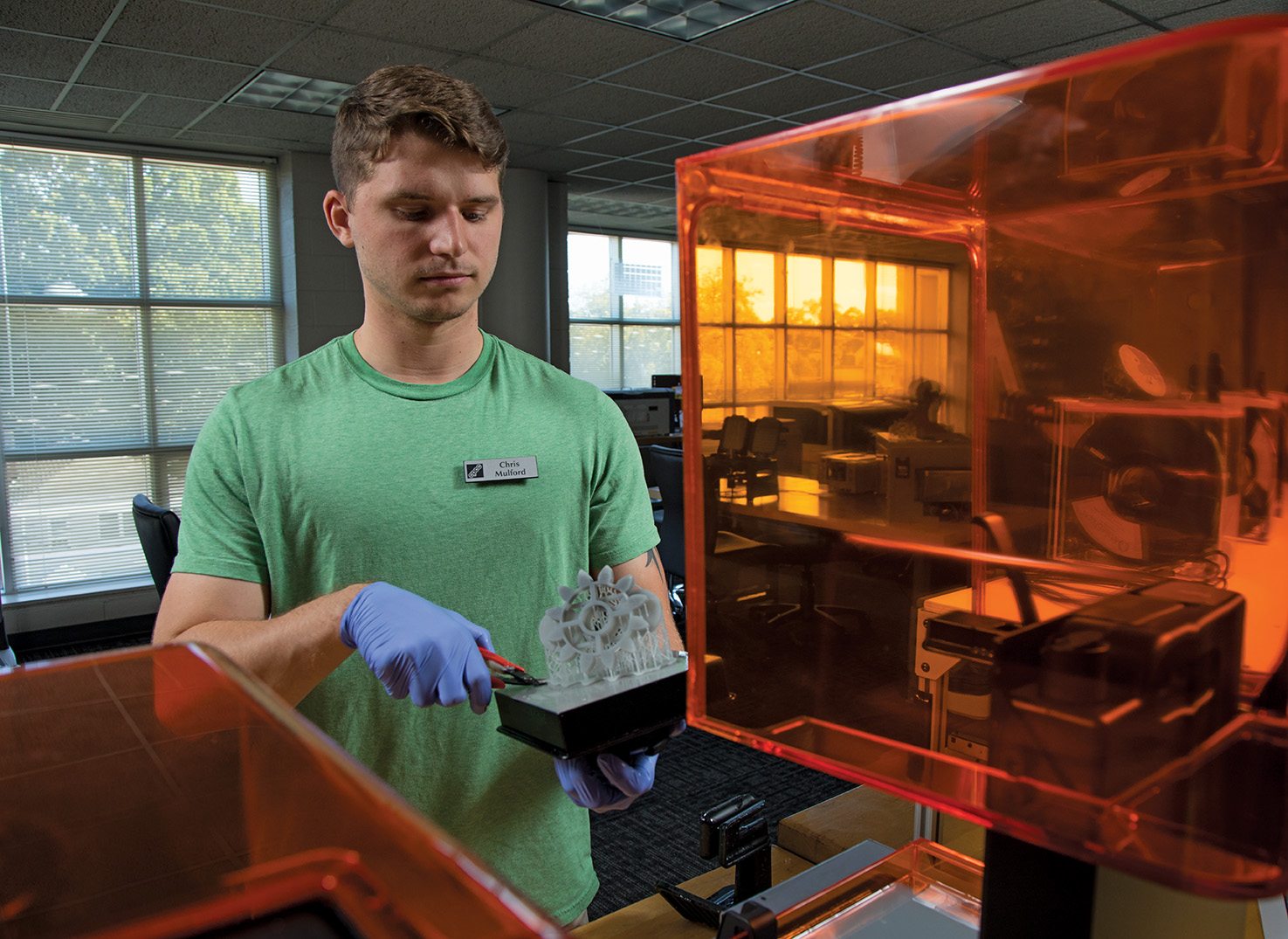 He also knew he didn't want to perform jobs like carpet cleaning, which he used to do at night during his time before he enlisted in the military.
"When you have a few jobs that are low-skill, manual labor, you decide you don't want to do that for the rest of your life," he said.
While overseas, Mulford went online to start searching for training and education programs in the Charlotte, N.C., area. That's how he discovered a Central Piedmont Community College program, new in 2015, that would allow students to train at CPCC for two years and then transfer to the University of North Carolina-Charlotte to complete a bachelor's degree in mechanical engineering.
"So, I decided to go for it and get a degree," said Mulford, 23, who had enlisted in the National Guard while attending high school in Monroe, N.C.
After returning to North Carolina from overseas deployment, Mulford began to take full-time classes in the spring of 2016. As with many returning students with a gap between high school and postsecondary training, Mulford faced a daunting challenge in math classes.
"I hadn't taken math and sciences in high school because I hadn't challenged myself," he said.
But the discipline and maturity he gained during his military service helped him persevere and advance through an increasingly challenging math curriculum, he said. Mulford is now dual-enrolled in the associate in engineering program and in CPCC's mechanical engineering and technology program. He also works part time in the school's fabrication laboratory. It's a heavy schedule, one that keeps Mulford at the downtown Charlotte campus 10 to 12 hours most days.
But, as a full-time student, he qualifies for significant military benefits. The post-9/11 GI Bill covers 50 percent of Mulford's tuition and pays a book stipend of $300 per semester. He also receives about $750 per month in a housing subsidy, which made it possible for him to move out of his parents' home near Charlotte recently and into his own apartment.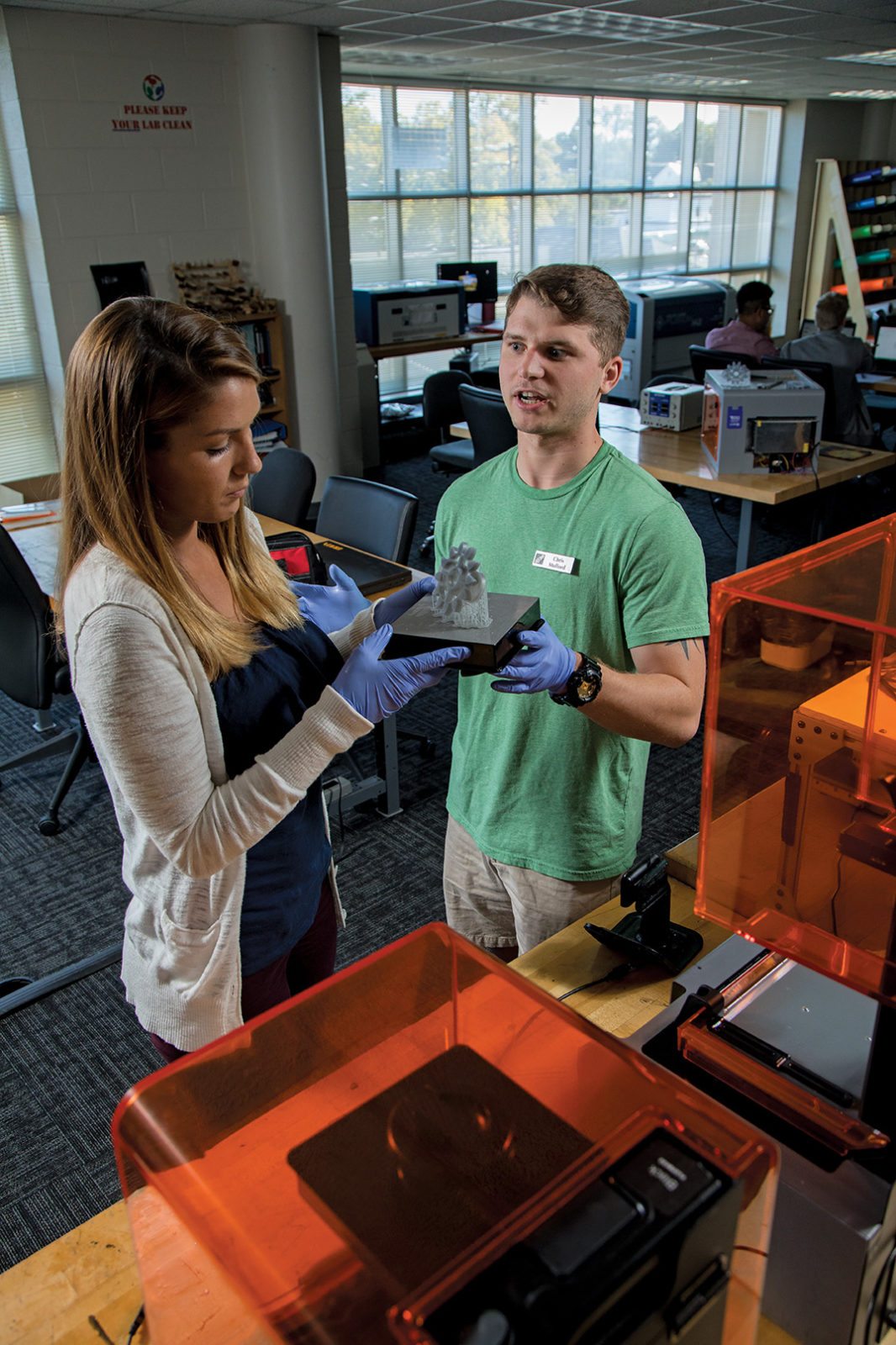 Other scholarships help him cover the remaining tuition costs, he said. Central Piedmont, like many community colleges, is very supportive in helping returning veterans identify and secure financial assistance, he said.
A sergeant in the Army National Guard, Mulford must honor his service commitment through September 2018. By that time, barring a recall to active duty, he expects to have completed his courses at CPCC and started engineering classes at UNC-Charlotte.
"The GI Bill and community college veterans departments are great resources for transitioning veterans," Mulford said. "Many of us could not successfully complete a degree without them."
Asked what he wants to do after college, he said he is undecided. But given his history and experience, he may well return to the field he knows best.
"My primary interest is aviation," he said. "My experiences have given me a goal: a new career."