CHARLOTTE, N.C.—When Rodney Owens graduated from high school in 1991, his choice seemed clear: go to a four-year college or get a job. Now, decades later, he realizes there are other options, and he's made it his mission to let young high school graduates know that.
"After high school, I wanted to go straight to work," said Owens, now 44. "I didn't think of a college degree because my parents couldn't afford it."
So young Owens went to work, starting out in a custom automobile and stereo shop and eventually launching his own business customizing cars and motorcycles in Charlotte, N.C. That paid the bills and kept food on the table for his growing family until a falling out with his business partner forced him to reconsider the course he'd charted.
"When all of the fun got sucked out of my career, I sat down and realized I wasn't happy with my life," he said. "Even with the success in business, it felt like there was something missing. I think it was really about hanging that diploma on the wall. My father always preached to me the importance of having a piece of paper on the wall. That it was the difference between five and 15 dollars an hour."
Although he had signed up for an occasional class to learn how to use new machinery for his business, Owens had never been on a path to a degree since graduating from high school. That changed in 2013, when he decided to enroll at Central Piedmont Community College.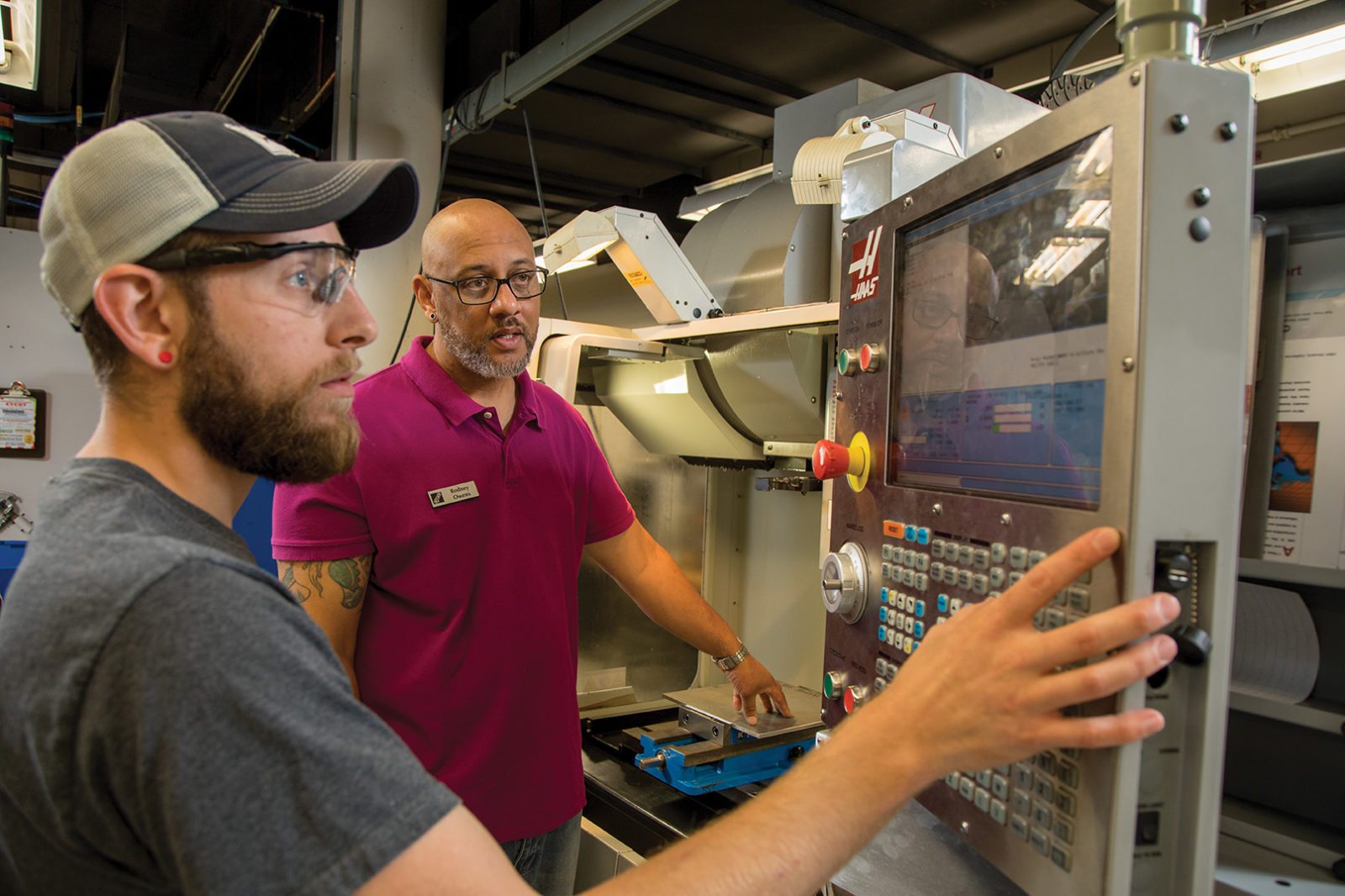 He started with small steps, taking the required math and English courses he would need for an associate degree. Unlike many returning students, Owens had kept up with his math skills as part of his business. But he admits he "struggled with English classes." He also researched ways to help pay for his education, securing a Pell grant that allowed him to attend Central Piedmont.
But the eye-opening moment for him came when he had to pick up his transcript from North Mecklenburg High School in Huntersville, N.C.
"I was so disappointed in how I'd done in high school," he recalled. "But that motivated me when I came back to the classroom. I really wish I had pulled the trigger earlier with going back to school."
Owens was determined not to disappoint himself again. He sped through the program, earning his associate degree in computer integrated machining and finishing with a perfect 4.0 grade-point average.
During his time as a student, he realized he was "learning at an accelerated rate, so I tried to help my colleagues and fellow students." He was good at that—so good, in fact, that Central Piedmont asked him to teach part-time. He started with entry-level courses. Now he teaches some of the more challenging courses in manufacturing and design.
"Early on, it was apparent Rodney had a gift for being able to relate to his classmates," said Eric Easton, senior program coordinator in Central Piedmont's engineering technology division. "They viewed him as a role model they could look up to and go to for guidance in their machining classes. Rodney now continues this mentorship role, not as a classmate, but as an instructor," said Easton. "He is well prepared, kind and willing to go the extra mile to help his students."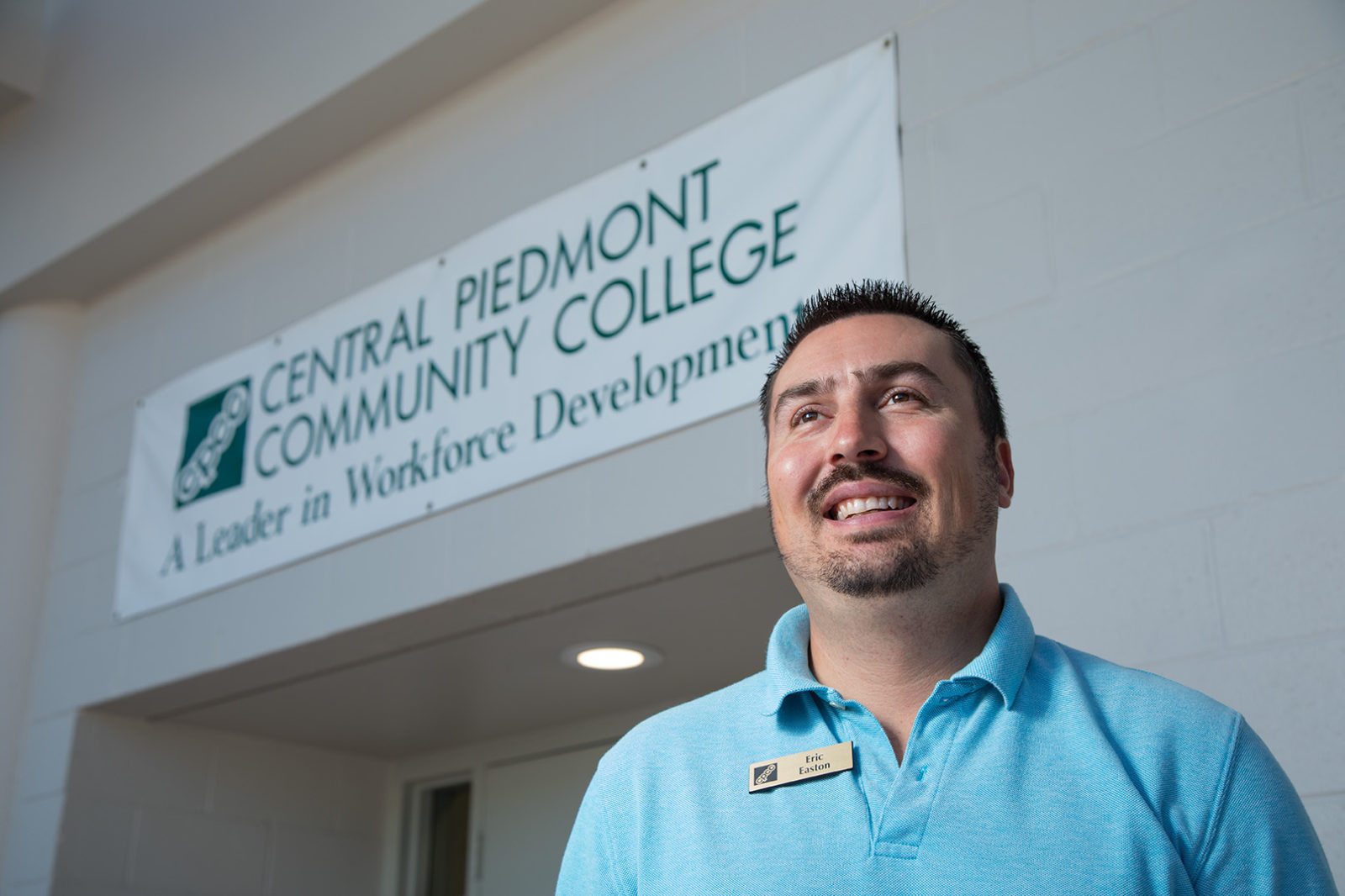 Owens expects soon to be promoted to a full-time teaching position, which would bring with it benefits and a salary that would put him "financially, in a better place" than he was running his business. His business will shut down at the end of 2017.
His guidance to students extends beyond the course curriculum. Owens helps students navigate the complex and often confusing choices they face after high school. He does private tutoring in local high schools, telling students that "there are other opportunities if they don't want to go immediately to a four-year college." He tells them about grants and scholarships, too.
And Owens is a major advocate for community colleges, actively recruiting high school students for the programs he knows at Central Piedmont.
"Growing up, Central Piedmont was considered a place people came to when they couldn't get into another college," he said. "That's not the case at all now. I think Central Piedmont is very beneficial, especially for someone who's never been to college before."
His family has heard the message. One of his two daughters has decided to attend Central Piedmont in her mid-20s, and his 16-year-old son plans to attend Central Piedmont for two years to gain credits while saving money on the way to a bachelor's degree.
Besides serving as a role model to his students and family, Owens provides "an example to all students that at any stage of life, you can return to school and achieve anything you put your mind to," Easton said. Owens is "living proof that it's never too late to continue one's education."