This year has been marked by wildfire smoke on the East Coast, flash floods in the Northeast and California, a heat dome over the Southwest, and untold disruptions to American work and life. The scariest thing, though, is that this may look like a cakewalk compared to what we will see in just a few years' time. We are in a crucial window of time for climate action at a global scale, and all parts of society must contribute as much as they can.
That includes higher education. Student demand for green programs is already hot and poised to grow, particularly as recent federal and state investments have supercharged America's clean energy sector. LinkedIn found that, between 2022 and 2023 alone, the share of job postings requiring at least one of the so-called "green skills" increased by 22.4 percent.
Fortunately, academia  is starting to answer the call, as this issue of Focus demonstrates. It details a diverse array of earth-friendly educational programs and student stories from across the country.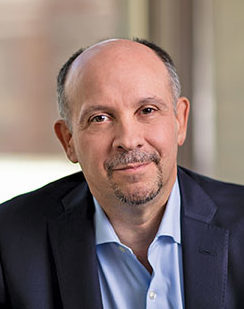 As always, Focus offers substantive slices of real life: stories that reflect the reality of today's students. For instance, in this issue:
You'll meet Aisha Rashid, who despaired of the planet's future during her formative years in the San Francisco Bay area but is now convinced that solutions can be found—and is determined to find them. Rashid is a third-year student at the University of Washington, working on a degree in physical oceanography and marine biology. She's eager to ride what she sees as a wave of earth-friendly careers.
You'll also be introduced to Ted Kermes and Andy Lor, Minneapolis-area residents who are taking a practical—and profitable—role in the battle against climate change by pursuing careers in the green energy field. Aided by a hands-on, 16-week certification program offered by Century College, they're working toward well-paying jobs as solar assessors and installers.
Finally, you'll get to know Zipporah Sowell, a recent graduate of Alabama's Tuskegee University who is carrying on the work of that college's icon—and one of Sowell's idols: George Washington Carver. Sowell, who recently earned a bachelor's degree in plant and soil science, is committed to fostering the sustainable agriculture practices that Carver championed. "Our minority farmers need help," she says.
Sowell's story, like those of several other students we feature, shows how climate and equity intertwine. She and many students are earning green degrees not just because of increased economic potential, but because they find deep meaning in how these credentials help them aid the planet and improve the health of their own communities.
In addition to the stories and photos in this printed version of Focus, you'll find more on our website, www.luminafoundation.org. There, Focus offers several extra features, including compelling videos of students and links to related content—all designed to highlight the important work being done on campus to address climate change.
Unfortunately, as impressive as it is, that work isn't being done at the scale that's needed. That same LinkedIn report found that seven of eight workers today lack any green skill at all—and the growth in workers with green skills was only half that of the growth in job postings. We need to do much more—and quickly.
Climate change and the emerging green transition represent a fundamental transformation of our economy and society. Sadly, higher education's efforts are typically too narrow, usually involving a new program or a particular area of operations, but not aimed at systemic change. A new study of institutional policies found that two-thirds of the nation's colleges and universities had no climate change content in their policies. Of those that did, 44 percent had very low levels of climate content, and none had it across all domains (governance, teaching and learning, facilities, community partnerships, and research).
Higher education faces  significant public skepticism and criticism these days. Some even say it's in a crisis of its own. The climate crisis is an opportunity to remind the country how important our colleges and universities are for innovation, workforce development, community support, and upward mobility. Let's not waste it.
To propel this movement forward, I'm pleased to be part of the Higher Ed Climate Action Task Force being convened by the Aspen Institute's This is Planet Ed initiative. We aim to lay out a comprehensive vision of the roles that higher education is uniquely positioned to play in the climate fight, including equity-focused strategies for teaching and learning, facilities management, workforce development, and community revitalization.
Like the stories you're about to read, we hope our work will be inspiring. Specifically, we want to inspire action—concerted, consistent action from individual colleges and from the sector as a whole.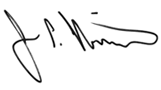 Jamie Merisotis
President and CEO Lumina Foundation