These days, we're often urged to "support the troops" — and rightly so. The men and women who have chosen to serve this nation, to protect us all as Americans, certainly deserve our gratitude and support.
Americans, certainly deserve our gratitude and support. One way to show that support — an increasingly important way, given the demanding, dynamic nature of today's economy and society — is to ensure that veterans are prepared to succeed after military service. And for today's veterans — really, for anyone — preparation means education: high-quality, credentialed, college-level learning that equips students to prosper in the global economy.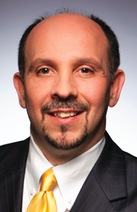 Servicemen and women know this, of course. As the wars in Iraq and Afghanistan wind down, waves of returning vets are expected to enroll in America's colleges and universities. In fact, hundreds of thousands of them already have shifted from combat to campus, aided significantly by their education benefits from the post-9/11 G.I. Bill. These student veterans are a large and growing part of an encouraging national trend, the trend toward increased educational attainment.
But there are areas of concern as well. The fact is, the transition to college presents significant challenges to many returning veterans. These students are, in many ways, the most nontraditional of all nontraditional students. These soldier/scholars are set apart from their campus peers — by age, by life experience, by envelopment in the military culture, and all too often by a close-up view of war's horrors. Colleges and universities simply can't conduct business as usual and expect to properly serve these students.
To their credit, many higher education institutions are reaching out to student veterans, implementing programs and offering services specifically designed to help them succeed. That's what this issue of Lumina Foundation Focus is all about: highlighting the institutions and programs that are working well for returning veterans.
In this issue, you'll meet several students who speak candidly about their transition to campus life, and you'll meet the people who are helping to ease those transitions. For instance, you'll read about:
Ricardo Pereyda, a Tucson native and Iraq war Army veteran who barely survived the battle with what he called "an enemy

 

inside" before turning his future around at the University of Arizona.
Natasha Crawford, another recent Arizona graduate who says that — even now, a decade after her deployment to Iraq in the initial ground war — she struggles with stress.
Scott Hakim and Patrick Greene, former Marine Corps comrades who served in the same unit in Iraq and are now attending college together at Rutgers University. Both have benefited from Rutgers' comprehensive approach to serving student vets.
Along with the stories of these and other student veterans, you'll also hear from several campus-based and national experts on veterans' issues, including Michael Dakduk, executive director of Student Veterans of America. Dakduk says many of the lessons colleges learn in serving returning vets can apply to other at-risk populations as well. "If we can get this right for vets," Dakduk insists, "we can get it right for all students."
We believe this issue of Focus puts a much-needed spotlight on a rapidly growing and increasingly important population of postsecondary students. As a nation, we must serve these students more effectively — first, because we owe it to them; second, because they have so much more to give … so much potential that higher education can help unlock.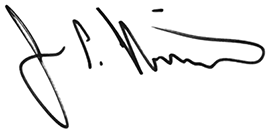 Jamie P. Merisotis
President and CEO