Ask anyone who attended college more than 10 years ago to name their student advisor, and you'll likely be met with a blank stare. Ask them what that advisor did for them, and the response is no less predictable—something like: "He told me where to register," or "She helped me drop a class."
Such an approach may have been benign when the vast majority of college students were 18 to 22 years old, when careers lasted a lifetime, and when a semester's tuition cost little more than a late-model used car. This type of arm's-length advising may have been acceptable when most students had college-educated relatives to guide them through higher education.
No longer—not with student demographics so varied, success rates for certain groups so low, and the economic stakes so high.
Today's students are likely to be older adults with jobs—often with children. They're more likely to be the first in the family to attend college. Like no other group before them, today's students must balance the cost and demands of college with other responsibilities. They're in no position to waste any credits or time.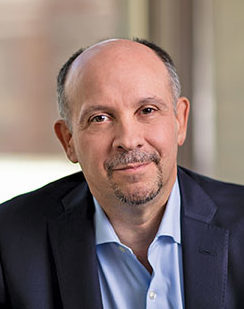 They also face significant barriers that have little to do with academics. Today's students report record rates of anxiety and depression, as well as substantial and rising rates of food and housing insecurity. And all of this was before the pandemic.
To keep students on the path to success, colleges and universities have taken a number of positive steps. They've created one-stop student success centers to offer tutoring and other support. They've established food banks and coat closets. They offer cohort programs, peer mentoring, and first-year experience programs. They've trained faculty on how to enhance feelings of belonging for first-generation students, students of color, and students from low-income families. Most substantially, more and more colleges are designing clear academic pathways, mapping out courses within broad areas of interest so that students can see clearly how they are going to get from enrollment to graduation.
But no matter how clear the path before them, students still need a seasoned hand to guide them. That's where the advisor comes in. Whether they are professionals who counsel students full time or professors who add advising to their teaching duties, these advisors, once seen almost as an afterthought, are now being deployed as vital components to student success.
That's what this issue of Focus is all about: How college advising is moving to the next level, and how crucial that is to the success of today's students.
In the following pages, you'll see how this trend is playing out to benefit students on three campuses— a state liberal arts university, a large community college, and a two-year technical institute.
At Eastern Connecticut State University, you'll meet Jean Rienzo, a 32-year-old single mother who found a kindred spirit—and a wise counselor—in her advisor, sociology instructor Nicolas Simon. "He didn't make me feel old and uncomfortable," Rienzo said. "He didn't make me feel like a massive failure."
At Miami Dade College, you'll read about Daniela Figueroa, an exemplary high school student who nevertheless felt lost and overwhelmed in her first year. Thanks to the community college's "appreciative advising" program—delivered with care by advisor Ania Canales Toledo—Figueroa found her place, progressed steadily, and is now is preparing to pursue her bachelor's degree at Florida International University.
And at Lake Area Technical College in South Dakota, you'll hear from Audrey Urban, an accounting student with a part-time bookkeeping job and three young children. Urban keeps it all together with the help of not one, but two advisors: business instructors Lorna Hofer and Kerry Stager. "I have had so much thrown at me—as a mom and as a student," Urban says. "If not for them, there is no way I would be doing this."
As these real-life stories will show, next-level advising takes on different forms at different institutions. Still, common elements emerge. The best advising is holistic, data-driven, and connected to an interlocking system of supports.
But perhaps the most striking similarity is also the most powerful: the advisors' empathy—the care they have for the students they serve. "You genuinely want them to succeed," says Gustavo Cuervo, an advisor at Miami Dade College. "You have to be able to put yourself in their place."
We at Lumina hope this issue of Focus puts you in that same place—the shared space in which dedicated advisors do all they can to ensure the success of today's students.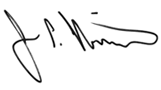 Jamie P. Merisotis
President and CEO Lumina Foundation