Cities are a lot like people in that no two are alike. Each has its own personality, its own approach and attitude, its own sense of purpose and place. For all of their differences, however, cities are also like people because of what they have in common. All cities — like all people — strive for the same basic things: prosperity, security, a sense that the future holds promise.
Unfortunately, those basic needs often seem distant and elusive these days. In an era marked by rapid technological change and buffeted by the forces of the global economy, the path to a secure and promising future is rarely obvious and almost never straight.
And yet, there is one key to ensuring that promising future. That key factor is talent, the knowledge, skills and abilities that allow us to meet immediate challenges and continually respond to new ones. Without sufficient talent, no individual — and no city — will negotiate the path and thrive in today's competitive landscape.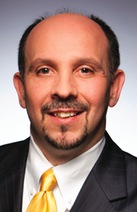 This type of talent isn't inherent. No one is born with all of the knowledge and skills necessary for success in the modern world — and no city can simply bestow that type of talent on its residents. It must be fostered and developed. And the most efficient and effective way to do that is through high-quality postsecondary education.
Research shows a direct correlation between thriving cities and high levels of college-level learning. Regions with robust levels of educational attainment have stronger economies, greater individual earning power and better quality of life. Every community wants that, and we at Lumina are working to make it possible.
We see America's cities as powerful engines in the effort to reach Goal 2025 — that is, the national effort to ensure that 60 percent of Americans hold a highquality postsecondary credential by 2025. Census figures show that more than 80 percent of Americans live in cities or suburbs. And with American society becoming increasingly urban, it is obvious that the nation must find effective strategies to increase college attainment in metropolitan regions.
What's more, we at Lumina believe the nation's cities are fertile ground for the types of community collaborations that can have significant impact on college attainment. That is why we are actively supporting large-scale efforts in 55 metro regions — to help adults return to higher education, to increase college access and attainment among Latino students, and to give all underserved populations a greater chance for postsecondary success.
This issue of Lumina Foundation Focus explores the work underway in three of those 55 cities. You'll read about:
Columbus, Ind., where the organizations comprising the Community Education Coalition have, for nearly two decades, served as a model of cooperation and efficiency in fostering education reform and improving college attainment.
Buffalo, N.Y., where local leaders of all stripes have put aside their individual agendas to support and sustain a comprehensive package of reforms offered under the banner "Say Yes to Education."
Santa Ana, Calif., where the city motto, "Education First," plays out all along the education pipeline — beginning with an annual outreach effort to kindergarteners on the campus of Santa Ana College.
Of course, the people and programs featured in this issue of the magazine represent the good work being done in just a few of the nation's cities. The Lumina-funded effort that includes these three cities is also at work in 52 other metro regions. And, of course, there are many more cities and regions that recognize the importance of increasing college attainment among their residents and are working to make that happen. We applaud all of those efforts, and we hope the stories in this issue of Focus serve to inspire and inform even greater progress in postsecondary attainment — in every American city.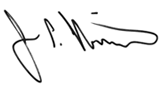 Jamie P. Merisotis
President and CEO