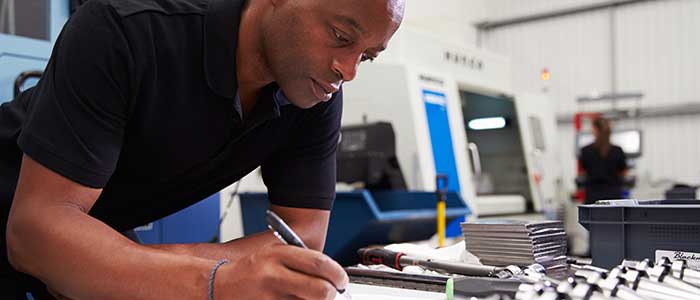 A global health crisis hurts even those who don't fall ill, especially people with no formal education beyond high school who are caught in the economic riptide of soaring unemployment.
As tens of millions of adults find themselves among the temporarily or longer-term unemployed, certifications represent a promising path back to work. These industry-recognized credentials, usually awarded based on an assessment of skills and knowledge, represent significant learning and have great value in employment markets. Better yet, they can be acquired quickly and usually represent skills in demand by businesses and other employers.
For the first time, Lumina Foundation can include industry certifications in Stronger Nation, the foundation's signature online report measuring progress toward the national goal of ensuring that, by 2025, 60 percent of working-age Americans have earned college degrees, certificates, and other credentials of value beyond the high school diploma.
See the Stronger Nation data tool
More, from our news release on the new data.
---
Content Block: Stronger Nation_2020_Update
---
When Lumina released its first Stronger Nation report in 2008, the nation's degree attainment level was 38 percent, and the country had entered the Great Recession. At the time, it was considered the worst economic dislocation of the postwar period.
That recession transformed job markets in ways that made learning and skill acquisition after high school essential for millions more Americans. This demand has magnified in today's pandemic-induced downturn—the most severe economic recession in nearly a century, according to the OECD. Individuals with only a high school diploma are more likely to face unemployment and are less likely to see their job prospects rebound without more education. In fact, virtually all jobs created since 2007 require some form of learning after high school.
The implications of this shift are profound and affect more than jobs. Earning quality credentials helps ensure that Americans—regardless of skin color or where they live—can buy homes, pay for health care, and save for retirement and their children's education. Also, educated, economically secure adults tend to be more engaged in their communities, voting and volunteering at higher rates and showing greater appreciation for cultures different from their own.
When opportunities for learning after high school are limited, fundamental inequities develop and spread throughout society. It's clear by now that we can only survive our current crises and prosper in the future if we make educational success a priority for everyone, especially Americans of color who have been left behind. Certifications can open the door to opportunity and provide a first step.
Until recently, Stronger Nation counted only degrees and certificates because reliable data on certifications were unavailable. Now, we have national data showing that 3.8 percent of Americans hold a certification as their highest credential.
The recognition of these valuable credentials is overdue, but before including certifications in the Stronger Nation count, we wanted to ensure they met Lumina's quality definition–that is, that they led to further learning and better employment outcomes.
We know that people with industry certifications and no other credential beyond a high school diploma are more likely to be working than those without them. We also know people with certifications have higher salaries, are more likely to be promoted, and have greater job satisfaction than people without them. Also, certifications are more fairly distributed across racial and ethnic groups and provide pathways to more education and job and career advancement.
Including certifications in attainment measures offers a more accurate picture. With certifications, educational attainment in the United States for adults 25 to 64 years old is 51.3 percent, marking the first time we can say more than half of American adults have a credential of value beyond the high school diploma.
The country still has a long way to go beginning an economic recovery. But we have a clearer view of where we stand.