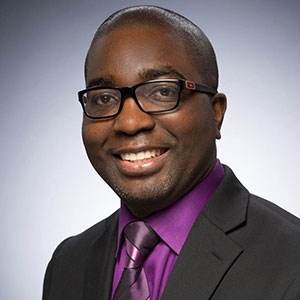 RESEARCH ANALYST
Frank Swanzy Essien Jr.
Frank Swanzy Essien Jr. serves as research analyst. He helps Lumina Foundation in its efforts by working to build sustainable learning infrastructure to create flexible learning pathways that increase the attainment of high-quality postsecondary credentials.
Prior to joining Lumina Foundation, Frank served as manager of measurement and evaluation at USA Funds, where he was responsible for assessing the social outcomes of USA Funds' philanthropic actions. Before joining USA Funds, Frank worked for a management and marketing consulting firm in New York, where he helped fortune 500 companies optimize their marketing and business strategies.
Frank is knowledgeable in Lumina's work, with his deepest involvement around implementation of Credit When It's Due. He has a sincere passion for equity, and has worked on projects related to competency-based and online education, including the launch of WGU Indiana and Nevada.
Frank is a doctoral candidate in philanthropic studies at Indiana University and also has a master's degree in philanthropic studies and bachelor's degrees in economics and finance with a minor in mathematical science from Westminster College, where he was a UWC Shelby Davis Scholar. In addition, he also is fluent in Akan and Ga, which are languages spoken in Ivory Coast, Ghana, and Togo.