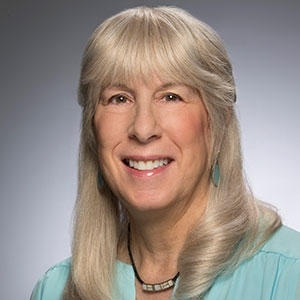 STRATEGY DIRECTOR FOR THE FUTURE OF LEARNING AND WORK
Holly Zanville, Ph.D.
Holly Zanville is strategy director for the future of learning and work where she focuses on the emerging new landscape of the work and learn ecosystem, including the cultivation of networks and partnerships, collective action initiatives, and research that increases awareness of and solutions related to credentialing, workforce-education alignment, and quality assurance especially with regard to new credentials and learning pathways. She speaks and writes on the meaning and value of credentials.
Zanville has led Lumina's development of the national Connecting Credentials and Credential Engine initiatives; RFP for returning adults with prior college/no credential; statewide approaches to reverse-transfer degrees through the Credit When It's Due initiative supported by a five-foundation partnership; and research on embedding industry certifications into college programs. Before joining Lumina in 2006, Zanville served as senior administrator/chief academic officer, Washington State Higher Education Coordinating Board; associate vice chancellor for academic affairs, Oregon University System; state coordinator, Oregon Joint Boards K-20 Redesign Initiative; and director, economic development and regional internship programs, Western Interstate Commission for Higher Education.
Previously, she held academic appointments in teaching, assessment of prior learning, and grants management at colleges and universities in Texas, Minnesota, and Iowa. Zanville received her Ph.D. in educational administration from the University of Minnesota; M.A. in English from the University of Wisconsin-Madison, and B.A. in English and biology from Lindenwood University.