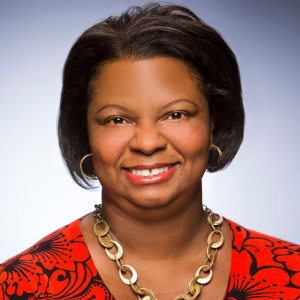 STRATEGY OFFICER
Nicole L. McDonald, Ph.D.
Nicole McDonald, Ph.D., works as a strategy officer at Lumina Foundation and is responsible for developing strategic approaches to increase the educational attainment of college students. Her portfolio includes initiatives to help institutions plan and implement policies, partnerships, and practices to increase student success, and the creation of quality credential systems and pathways to increase attainment. Previously, she served as the system director for transfer and retention with the Kentucky Community and Technical College System (KCTCS). There she developed systemwide strategies to facilitate postsecondary student transition and success; also, she managed the development of KCTCS' systemwide dual and articulated credit initiatives which supported the postsecondary preparation and transition of secondary students. Her background includes education policy as well as academic and student affairs administration—including work as an associate in academic affairs at the Kentucky Council on Postsecondary Education; and work in various capacities at Vanderbilt and Emory Universities, and the Tennessee Higher Education Commission.

Nicole earned a Ph.D. in leadership and policy studies from Vanderbilt University as well as a M.Ed. in higher education administration from George Peabody College of Vanderbilt. She studied abroad at the University of Cambridge as part of an international summer exchange program between Peabody and Homerton Colleges. She earned a B.A. in political science at Wright State University.
---
Q: What motivates you to share your talent working toward Lumina's 60% attainment goal?
Nicole's professional and personal commitment to the goal is deeply rooted in her philosophy of student success—All students deserve a high-quality education that they can take anywhere. This is at the core of the work she does related to institutions and other organizations to realize the big goal.