Each fall, perhaps like many of you, my mind replays a vivid memory from my late teens. I'm standing outside a freshman dormitory—in my case, on the campus of Bates College in Maine—saying goodbye to my parents. I'm excited … more than a little nervous … and trying hard to seem nonchalant despite the swirl of emotions enveloping all three of us.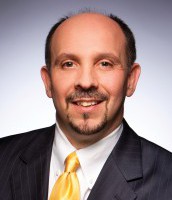 By and large, it's a pleasant memory, one of the first chapters in a story I'm still writing: a decades-long story with higher education as its driving force. For me, college was a defining experience. It widened my world almost immediately, and over the years it has enriched my life in countless ways—so much so that I've built a career around the idea of increasing postsecondary opportunity for others, making it available to all Americans.
The thing is, as pleasant and precious as that freshman memory is to me, its details resonate with fewer and fewer people these days.
It's not that the postsecondary experience is less valuable now. Quite the contrary; college-level learning is more important than ever. In fact, labor economists and other experts insist that an education beyond high school is a must for anyone who hopes to sustain a middle-class lifestyle.
What's different now, though, is … well, almost everything.
The very fact that everyone now needs some type of postsecondary education if they hope to fully prosper—that a credential beyond high school is today's "essential credential"—this represents a huge change. In essence, it automatically defines today's students as all of adult America: a huge and eclectic group with a dizzying array of attributes, challenges and life circumstances.
My own experience of "college"—a full-time, four-year program on a residential campus — is now the exception, not the rule. Consider these facts:
Forty percent of today's students attend part time.

Among full-time students, only one-third are ages 18-21.

Nearly four in 10 undergraduates—38 percent—are older than 25.

Almost half of all students are on their own financially.

Forty percent work more than 20 hours a week, and one in four works full time.

One-fourth of all students are raising children; and among African-American students, that percentage nearly doubles—to 47 percent.

What's more, 13 percent of today's college students never set foot on campus. They're taking all of their classes online.
This issue of Focus magazine is all about these new types of students, but it doesn't dwell on statistics. We'll look beyond the numbers and introduce eight real-life members of today's student body.
For example, you'll read about Marcia McCallum, a 52-year-old grandmother who raised four children before deciding it was finally her turn to earn a degree. You'll meet 26-year-old engineering student José Cancino, a high school dropout who worked odd jobs as a carpenter and landscaper before choosing to enroll. And you'll get to know Nick and Lukas Kwiatkowski, brothers in their early 20s who found an innovative apprenticeship program that helps them build the skills—and earn the credentials—leading to good jobs in high-tech manufacturing.
All of the material in this issue of Focus is meant to shine a spotlight on first-time students, people with no postsecondary experience who decide to take the plunge and pursue a college-level credential. For most, that wasn't an easy decision, and they deserve our credit for making it. What's more, they deserve our thanks—because the skills and knowledge they gain from their programs, the talent they develop, will contribute to our economy and society, ultimately benefiting us all.
For this new crop of 21st century students, the postsecondary experience is no less impactful or important than mine was. True, their journey may not begin with a poignant parting on a New England college quad, but higher education will change their lives, too—perhaps even more dramatically than it changed mine.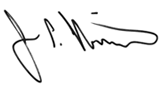 Jamie P. Merisotis
President and CEO