Growing up in Chile, I never thought much about race. In our home country, my family was considered white (though our recent 23andMe DNA results show 40% indigenous ancestry) and middle class. But all that changed when my family and I emigrated to the United States when I was 10 years old.  We settled in a very diverse suburb of Los Angeles, populated by people from all over the world.  While my 10-year-old self thought I'd be in class with nearly all white peers, I was surprised that my 6th-grade class also included many Latinos (primarily of Mexican/Central American descent) and Armenians.
The lessons about race, color, and immigration status began almost immediately. As the new student in class who did not speak much English and started mid-way through the school year, I stuck out in a major way. The teasing and bullying ramped up quickly and remained relentless throughout my first school year.
Beaner.
Wetback.
Mojados.
I had no idea what those terms meant. When I found out, I tried to explain that people didn't eat beans much in Chile. That didn't help.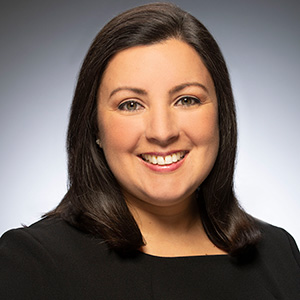 Wetback. Mojados. I didn't get it. My family hadn't swum across a river; in fact, we'd arrived on a plane after a 12-hour flight. That didn't matter.
But what did end up mattering was the fact that my family would eventually become undocumented – and that, more than anything, shaped my adolescence.
When you're undocumented, fear colors every interaction. Fear that people will find out. Fear that people will use your status against you (and call "La Migra"). Fear of law enforcement.  Fear that you'll do something that gets your parents deported. Fear that you'll be deported and separated from your family.
And that same fear shaped my educational experience.
I learned English quickly and was reclassified as English proficient in 7th grade. In high school, I earned good grades, but I didn't know much about the U.S. educational system, and neither did my parents. I didn't know my high school counselors had placed me in non-college track courses and that I would be ineligible for admission to our public university system at California State University and the University of California.
We didn't ask any questions because when you're undocumented, you don't ask questions.  You don't rock the boat. You don't call attention to yourself. (This is especially true after California voters passed Proposition 187 – later overturned – to bar undocumented immigrants from accessing any type of public benefits – including public education).
So, I graduated from high school with several academic awards, a 3.8 grade point average, but not college eligible.  I internalized this as a huge personal failure and decided "they" must have been right about me – I was not college material.
While my parents may not have known much about the U.S. education system, their priority was choosing a community with good schools, so I attended a high school with a great reputation that had been named a California Distinguished School, National Blue-Ribbon School. By academic standards, it was excellent, and students went on to good colleges. But the academic data (which still shows significant achievement gaps among student subgroups) masked a culture of low expectations for students of color, students like me and my friends.
I didn't come to understand these challenges until I started working in education, fueled by the desire to help students like me. I didn't understand the tracking system designed to provide opportunity for some and deny opportunity to others. I didn't understand the countless advantages my whiter and wealthier peers had. And I didn't realize that our education system perpetuated and compounded the gap between students of privilege and those left behind.
At the time, the only thing I felt was "less than" – because of my immigration status, I was less smart, less capable, and I deserved less.
That slowly turned around when I enrolled in community college several years later. I excelled in my classes, got involved on campus, and built a supportive community that would cheer me on as I transferred to the University of California at Berkeley several years later. At 26, I graduated from UC Berkeley and a few years after that, I earned a master's degree in education at Harvard. That's an achievement that might surprise those who years ago decided that I was "not college-eligible."
Best of all, I have used my education and my passion for learning to help others avoid the hardships I faced. As a strategy officer for Lumina Foundation, I work to close persistent, unfair education gaps for students of color and all who want to learn and lead better lives.
Still, at times, I find myself doubting my path and my success. I wonder, 'Was this supposed to happen for me? Do I deserve to be here?' I know all too well that racism, internationalized oppression, and the fear and doubt they breed, takes a lifetime to overcome.