Lumina acknowledges systemic disparities and the need to place equity and excellence at the center of all work to improve conditions in America. The current higher education system must be redesigned to give all Americans – regardless of race, income and other socioeconomic factors – a fair shot at success.
Lumina Equity Grants
In 2018, Lumina's board of directors approved a special budget allocation for grants to help improve the racial climate on campuses and elevate efforts to teach about race and racism in our nation's history and contemporary life.
Closing Equity Gaps for a Stronger Nation
A 2015 Gallup-Lumina Higher Education study indicated that Americans have high postsecondary aspirations but barriers remain. In other words, Americans still believe that higher education is the key to better jobs and better lives, but challenges continue to make it difficult to realize a postsecondary credential or degree. This trend is even more pronounced for African-American, Hispanic, and American Indian students – high aspirations, lower than average attainment rates.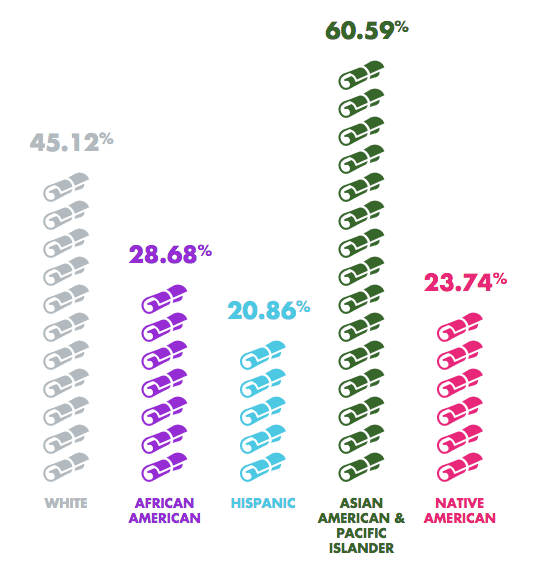 Where is the disconnect? What can we do to ensure that postsecondary aspirations are not only reached but exceeded by the populations of students who have experienced historic, persistent factors that have created an unequal postsecondary education system?
We at Lumina contend that it takes the acknowledgment of systemic disparities along with intentional efforts to close attainment gaps. As such, we have called out our Equity Imperative —embedding equity in all of our efforts, seeking clear, flexible and transparent pathways to postsecondary credentials, and connecting with like-minded organizations and thought partners.
---
LATEST NEWS & EVENTS
By Strategy: Equity