Closing Equity Gaps for a Stronger Nation
A 2015 Gallup-Lumina Higher Education study indicated that Americans have high postsecondary aspirations but barriers remain. In other words, Americans still believe that higher education is the key to better jobs and better lives, but challenges continue to make it difficult to realize a postsecondary credential or degree. This trend is even more pronounced for African-American, Hispanic, and American Indian students – high aspirations, lower than average attainment rates.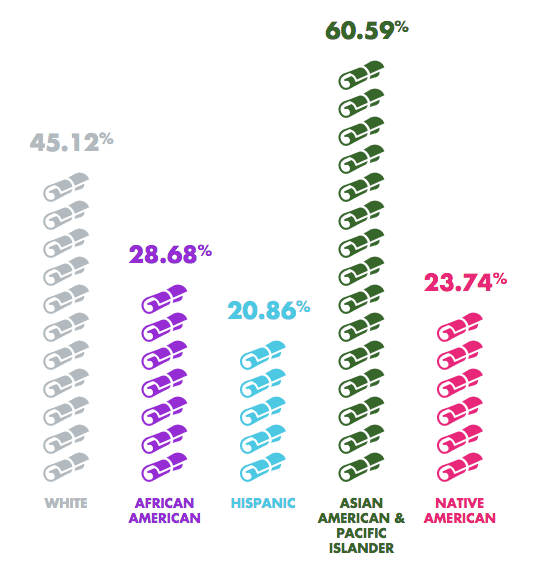 Where is the disconnect? What can we do to ensure that postsecondary aspirations are not only reached but exceeded by the populations of students who have experienced historic, persistent factors that have created an unequal postsecondary education system?
We at Lumina contend that it takes the acknowledgement of systemic disparities along with intentional efforts to close attainment gaps. As such, we have called out our Equity Imperative—embedding equity in all of our efforts, seeking clear, flexible and transparent pathways to postsecondary credentials, and connecting with like-minded organizations and thought partners.
Discuss why #EquityMatters to your work and what you are doing to ensure equity and excellence in higher education. Consider the following:
How do you contribute to achieving equity in your day-to-day work?
What challenges are you facing?
What success stories are you most proud of?
What advice can you share with others fighting for equity and excellence in higher education?
---
Video: Lumina's equity work opens opportunities for students from low-income families
Lumina works with Crear Futuros and other grantees to reduce inequities in 75 communities
---
Latest reports from the field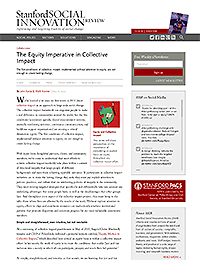 The five conditions of collective impact, implemented without attention to equity, are not enough to create lasting change.
October 6, 2015
The collective impact framework can empower people to make a real difference in communities around the world, but the five conditions (a common agenda, shared measurement systems, mutually reinforcing activities, continuous communication, and backbone support organizations) are missing a critical dimension: equity.
Continue Reading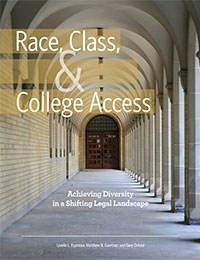 Achieving Diversity in a Shifting Legal Landscape
July 24, 2015
A recent study from the American Council on Education takes an in-depth look at how legal challenges to race-conscious admissions are influencing admissions practices at selective colleges and universities around the country.
Continue Reading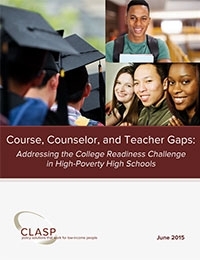 Addressing the College Readiness Challenge in High-Poverty High Schools
June 5, 2015
This report from CLASP details specific resource disparities in the nation's 100 largest school districts and the impact of those disparities on postsecondary preparation.
Continue Reading